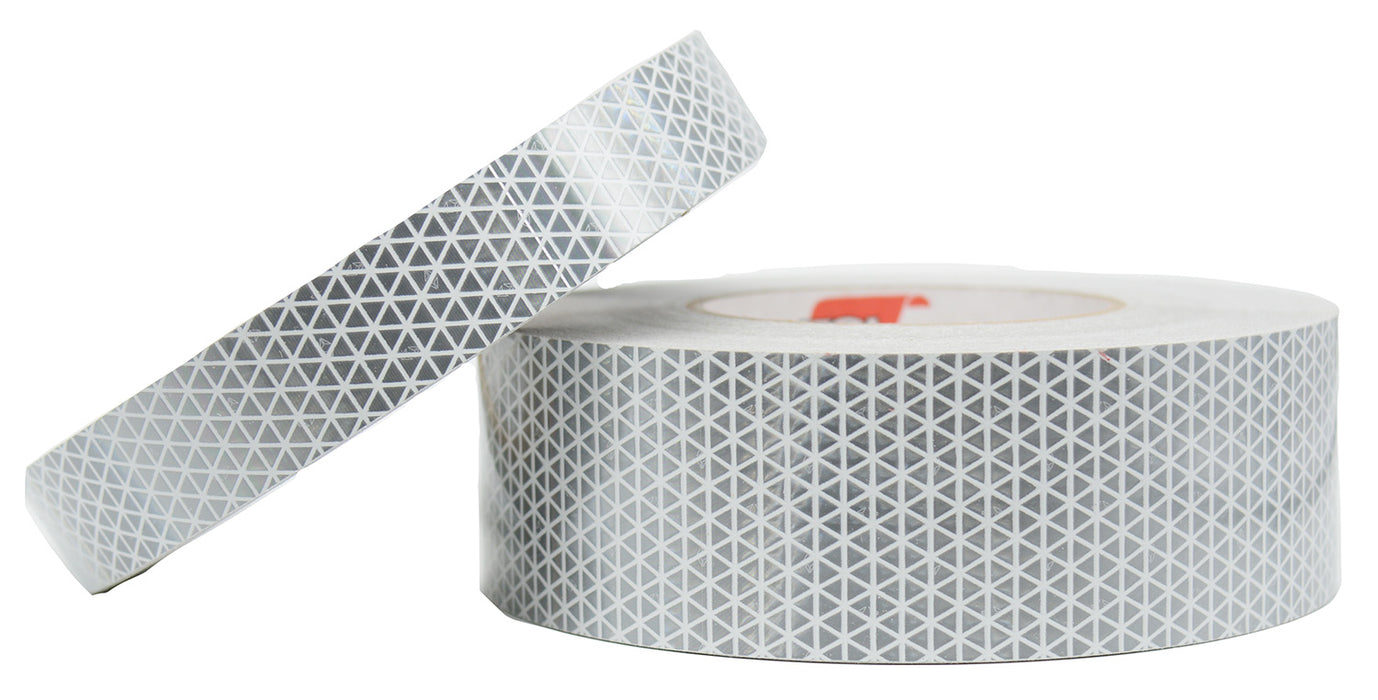 Outdoor Reflective Tape - Oralite High-Intensity Retro-Reflective Tape - Silver-White V92 (5-mils thick) reflects bright white
Sale
Sale
Original price
$12.95
-
Original price
$128.00
7 times brighter than standard reflective tape.
For rugged outdoor use on equipment, loading docks and barricades.
Weather, impact, abrasion and solvent resistant.
Lasts up to 5 years.
High-tack pressure sensitive acrylic adhesive.
Oralite (formerly Reflexite) High-Intensity Retro-Reflective Tape - available in 6 standard colors (V92) and 2 fluorescent colors (V98). These tapes utilize internal cube-corner microprisms to provide a brilliant reflection. They provides exceptional brightness even when viewed at angles low to their surface. Daybright has a distinctive triangular weld pattern and is tough, yet flexible enough to wrap around bicycle tubing. Thickness is 5 mils for V92 standard colors and 15 mils for the V98 conformable fluorescent colors. They carry a 5-year warranty and are also fire resistant - meeting NFPA standards for fire resistance (500ºF for 5 minutes without melting, dripping, or igniting). Reflected brightness depends on color, and ranges from 2.7 to 4.4 times that of typical engineering grade reflective material. Daybright has a high-tack adhesive with peel-off backing and can be used for reflective striping on fire hydrants (see NFPA color code to left), emergency vehicles, respirator tanks, motorcycles, bicycles, gates, and bollards. It even works with infra-red range finders. The order of decreasing brightness is silver, yellow, fluorescent yellow, fluorescent orange, orange, red, green, and blue. Cobb County, GA requires use of 1" orange on certain fire hydrants. For V92 Daybright specifications, click HERE.